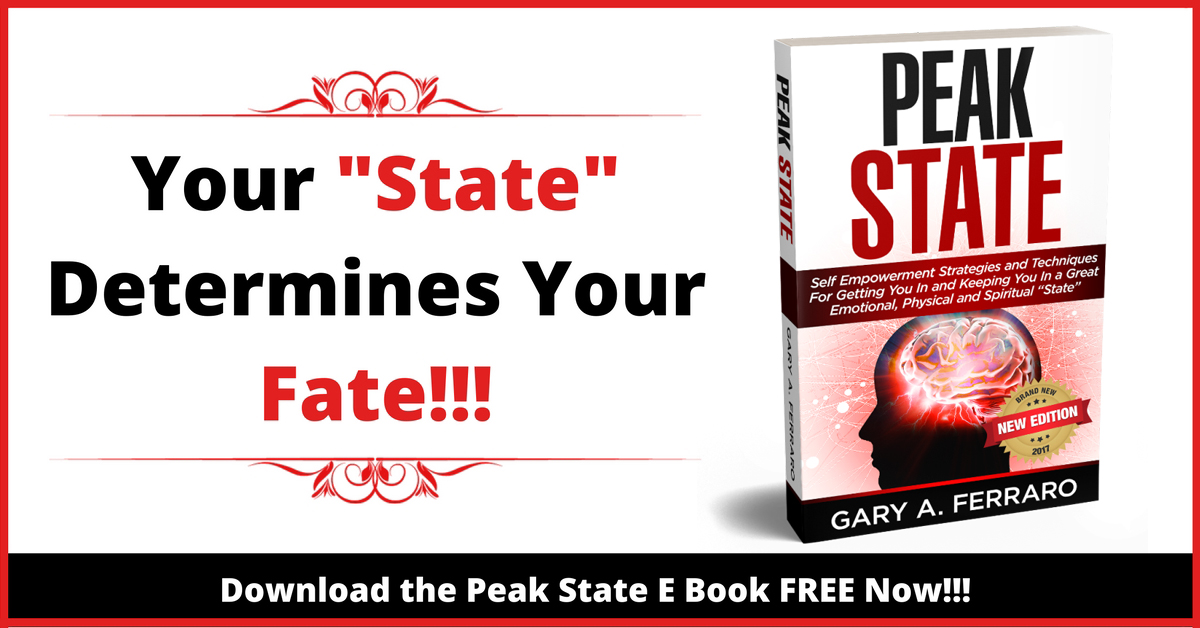 GREAT SELF EMPOWERMENT AFFIRMATIONS YOU CAN USE EVERYDAY
TO HELP YOU CREATE and SUSTAIN YOUR VERSION OF A  "PEAK STATE"
TO HELP YOU ACHIEVE PERSONAL and FINANCIAL SUCCESS.
There are literally thousands of affirmations you can use to get you in and keep you in that positive, empowered "State".
Below is just a list of the many useful ones you can incorporate into your daily affirmations and visualization rituals.  This list will also likely induce your mind and thoughts to come up with many of your own which are personalized and right for you.
I Have the Lifestyle of My Dre
I Married the Woman/Man of My Dre
I Have A Beautiful, Sexy, Loving, Giving, Supportive, Emotionally-Available, Smart Wife/Spouse/Partne
I Have A Handsome, Sexy, Loving, Giving, Supportive, Emotionally-Available, Smart Husband/Spouse/Partner.
I Have (insert the number of kids you want) Handsome/Beautiful, GreatKids/Daughters/Sons.
I Am in the Best Physical Shape of My Life.
I Make (insert the income amount you want) Per Month in Income.
My Net Worth is (insert the financial net worth number you desire).
I Have Hundreds/Thousands (write the number you want) of Great, Supportive, Loving Friends.
I Have a Great, Loving, Supportive Family and We are Very Close.
I Have Awesome Parents Who Love and Support Me With All Their Heart.
I Have a Talented, Loyal, Dedicated, Results-Driven Great Staff/Team to Support Me.
I Am a Successful, Globally Recognized, Established and Sought After (insert the exact description of the title/career path you desire and seek).
I am admired, respected and trusted by everyone.
I Have Extraordinary Emotional Health.
I Have Empowered Physical Health.
I Have Everything I Need.
I Have Everything I Need for a Successful, Fulfilling Life.
I Am Worthy of and Deserving of Everything I Desire in My Life.
I Travel the World Frequently.
I Am a Great Giver, Contributor and Philanthropist.
I Am Free, At Peace and Centered.
I Am Invincible and Unsinkable.
I Am Strength and Inspiration.
I Love Myself, Who I Am and What I Stand For.
I Help Others Successfully Achieve (insert whatever you desire to help others achieve).
I Have Endless Energy and Vitality.
I Sleep Peacefully and Soundly Each Night.
I Love My Family and They Love Me Unconditionally.
I Know the Rest of My Life Will Be the Best of My Life.
READ THE FULL CHAPTER ABOUT
SELF EMPOWERMENT AFFIRMATIONS
IN THE FREE E BOOK – PEAK STATE.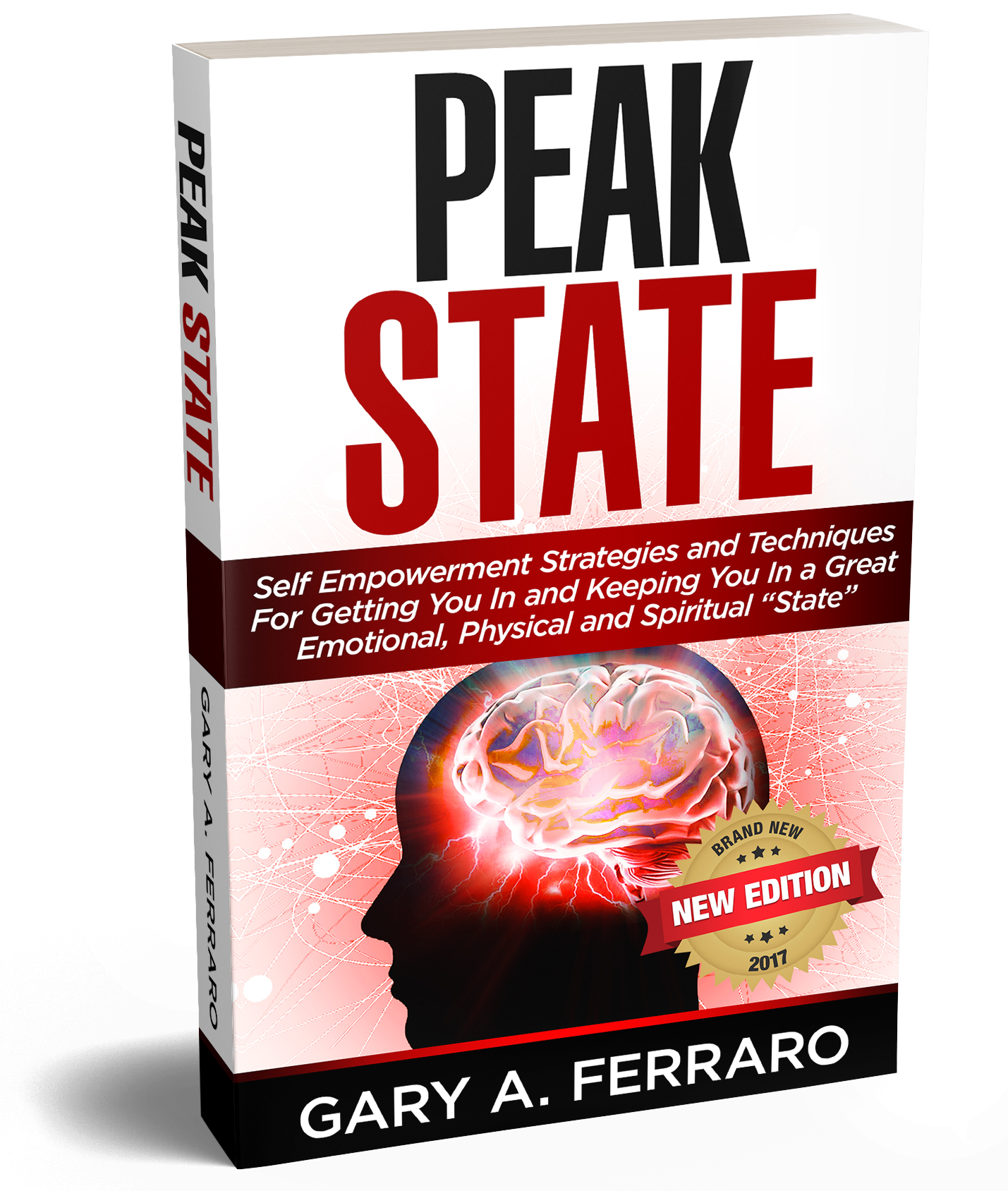 PEAK STATE – NEW 2017 EDITION
DOWNLOAD IT FREE FOR A LIMITED TIME.
CLICK HERE TO GET IT NOW FREE.
Enjoy It – Prosper – and Get In YOUR "PEAK STATE".
Sincerely,
Gary A. Ferraro – Author, Founder & Creator
 Peak State (TM)
Whyred and Inspyred (TM)
PS:  Again – here is the link to the New Special Edition – 2017 Peak State Free E book.